Did you get Permanent Change of Station (PCS) orders to MACDILL, AFB?
Moving is never simple even when you have all the time and energy in the world to make sure it happens the right way.
Then there is P.C.S. or Permanent Change of Station [Pretty Crappy Situation as we joked about it]. Being a military spouse is not easy!
A permanent change of station, or P.C.S., is a fact of life in the military. Receiving your P.C.S. orders to transfer to a new duty station will happen at some point during your military career.
Unlike temporary travel assignments, permanent change of station is a longer-term assignment, generally two to four years. Moves inside the continental United States are known as CONUS moves and moves outside the continental U.S. are known as OCONUS. These are typically overseas moves, but OCONUS also includes Alaska, Hawaii and U.S. territories.
The military can manage your P.C.S. through teams of packers and movers. Your household goods typically are moved via a government carrier.
If you are in receipt of Permanent Change of Station (P.C.S.) orders you should know what transportation allowances you are eligible for. A P.C.S. move is basically a move between one duty station and another, or between your final duty station and home of record upon retirement or discharge.
The government will pay most costs associated with your move, if there are any costs not reimbursed you may be able to claim them on your taxes. You can receive many of these travel allowances before the move or you may be issued a travel card to help keep you from paying the high cost of moving out-of-pocket.
Hill Valley Properties and the MacDill Community.
Hill Valley Properties has helped numerous service members find new homes once they get here or helped them rent or sell their homes if they move out of state.
Being a military spouse herself, Jaime knows what it's like to move around… a lot. I'd say moving over 20 times makes you some what of an expert.
Jaime takes extra care with service members moving into the area and goes above and beyond not only helping them find their next home but helping them pick the right area, help find social activities, helping find the kids a good school to go to, local professional referrals, military and vet resources.
Hillsborough County's Veteran's Memorial Park
Not only does Jaime help current service members but she and her husband Mark [TSGT, AIR FORCE] have spent years volunteering at local events like the yearly Run for the Fallen and the Hillsborough County Veteran's Memorial and helping to build and dedicate the IRAQ veteran's memorial.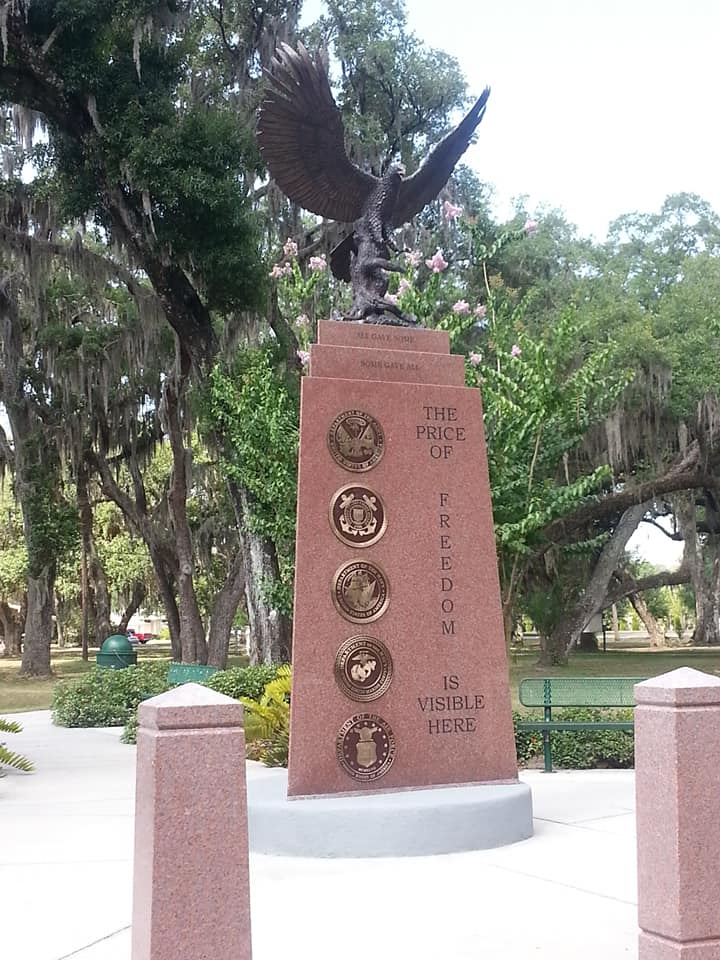 Why choose Jaime and Hill Valley Properties?
Bottom line, Jaime goes above and beyond for every serviceman when they are buying a home. Spouse is here but service member is deployed? Jaime does a 3D Virtual Tour, Full Video and Drone so that the deployed spouse has as so much information on the property that it's almost like they are there.
If both husband and wife are here, Jaime goes through the house and looks for features and potential issues. With her construction and legal background, it's going to be hard finding another realtor to be that competent of a professional working for you.
MacDill RESOURCE Links
MacDill Air Force Base Unaccompanied Member Housing
(813) 828-2790
MacDill Air Force Base Temporary Lodging/Billeting
(813) 828-4259
MacDill Air Force Base Housing Management Office
(813) 828-3166
MacDill Air Force Base Privatized Family Housing
(813) 840-2600

MacDill Air Force Base Welcome & Visitors Center
(813) 828-2737
MacDill Air Force Base Information and Referral Services
(813) 828-0145
MacDill Air Force Base ID/CAC Card Processing
(813) 828-6673
MacDill Air Force Base Finance Office
(813) 828-5377
MacDill Air Force Base Chaplain and Religious Services
(813) 828-4362